The Willcox Matthews team will be attending this year's PPMA Show, at the NEC in Birmingham (25-27 September 2018).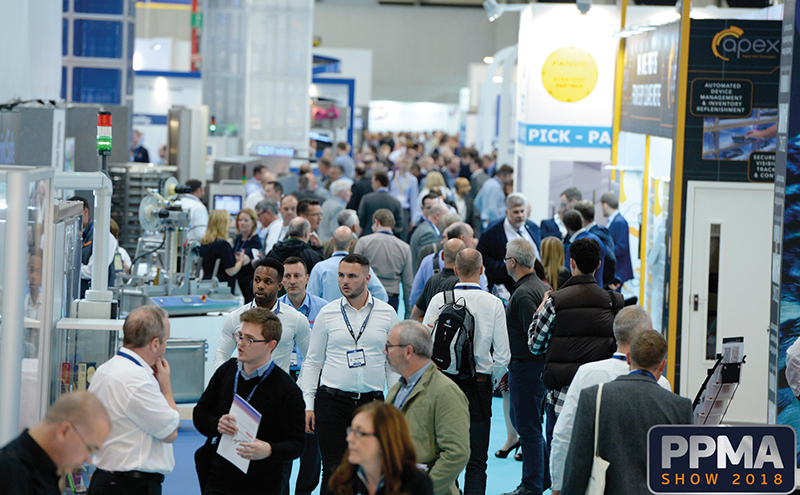 PPMA Show 2018:
With over 350 exhibitors (comprising over 1,500 brands), the UK's leading production line event is taking place at the NEC, Birmingham. Celebrating its 30th Anniversary, this unmissable trade show for processing and packaging machinery showcases new product launches, attended by thousands of manufacturers covering the full spectrum of the industry, including food, pharmaceuticals, toiletries and FMCG as well as contract packers and more. It offers visitors a chance to see new machinery in action, find inspiration, new ideas and solutions, gain access to potential new suppliers, evaluate and purchase the latest technology as well as talk face-to-face with the industry's leading technical experts.
Visitors and exhibitors get the chance to learn about the latest industry developments, including a high-profile industry speaker, to be confirmed in the coming months, will open the show and deliver an insightful address, followed by a smaller line-up of thought leaders sharing their industry knowledge in focused sessions over the three days of the show.
Over the past 30 years, the show has brought together buyers and suppliers at one of the UK's most visually dynamic exhibitions, run by the Processing and Packaging Machinery Association (PPMA), which comprises the PPMA, British Automation & Robot Association (BARA) and the UK Industrial Vision Association (UKIVA). http://www.ppmashow.co.uk/